Examining Human Resources Management Issues in Pondok Pesantren Daarul Ukhuwah (PPDU) Malang
Abstract
This study aims to explain the problems which occur in Pondok Pesantren Daarul Ukhuwah (PPDU) Malang regarding human resources management. PPDU, like anotherpesantren in Indonesia intends to obtain knowledge from both religious subjects and modern 'secular subjects'. This program is implemented by mixing educational system in PPDU, which is essentially must be managed and regulated to produce good quality education through developing professional human resources management. However, various problems have emerged since the pesantren insists in maintaining its moral and ethical standards rather than developing professional human resources management. Using qualitative method this study shows that the poor principle and values of professional in PPDUresides in two main factors, namely the informal human resource selection and management and charismatic leadership in pesantren, affecting the learning objectives achievement in the pesantren.    
 
Keywords : pesantren, management, problem, human resources 
References
Azra, A., & Afrianty, D. (2005). Pesantren and Madrasa : Modernization of Indonesia Muslim Society. Workshop Madrasa, Modernity, and Islamic Education (pp. 1-31). Boston: Boston University.
Creswel, J. W. (2009). Research Design Qualitative, Quantitative, and Mixed Methods. Singapore: Sage Publications Asia Pacific Pte.Ltd.
Daulay, H. P. (2017). Islamic Education in Indonesia : A Historical Analysis of Development and Dynamics. The 4th International Conference the Community Development in ASEAN, (pp. 291-307).
Diniyah, H., & Mahfudin, A. (2017). Peran Pengasuh Pondok Pesantren dalam Aktifitas Menghafal Alquran di Pondok Pesantren Tahfizul Qur'an Imam Ghozali Peterongan Jombang. Jurnal Pendidikan Islam, 35-53.
Fasa, M. I. (2017). Gontor as The Learning Contemporary Islamic Institution Transformation Toward the Modernization. Hunafa: Jurnal Studia Islamika, 141-174.
Hariandja. (2002). Manajemen Sumber Daya Manusia. Jakarta: PT Gramedia.
Haromain. (2013). Manajemen Pengembangan Sumber Daya Manusia (SDM) Pondok Pesantren. Jurnal Pendidikan Humaniora, 136-149.
Isbah, F. (2016). Examining the Socio-Economic Role of Islamic Boarding Schools (Pesantren) in Indonesia. Canberra: School of Humanities and Social Sciences UNSW.
Ismiasih, D. (2019). Implementasi Sistem Perekrutan Tenaga Pendidik dan Tenaga Pengasuh Serta Pengaruhnya Terhadap Ketercapaian Pembelajaran Santri di Pondok Pesantren Daarul Ukhuwwah Pakis Malang. Malang: Universitas Brawijaya.
Jatmika. (2008). Fungsi Perjanjian Kerja dalam Hubungan Kerja Berdasarkan Undang-undang No 13 Tahun 2003 Tentang Ketenagakerjaan. Surabaya: Universitas Airlangga.
Omebe, C. A. (2014). Human Resource Management in Education : Issues and Challenges. British Journal of Education, 26-31.
Rafiei, N., & Davari, F. (2015). The Role of Human Resources Management on Enhancing the Teaching Skills of Faculty Members . Meteria Sociomedica, 35-38.
Rofi'ah, A. (2015). Pengalaman Pengasuh dalam Perannya Sebagai Figur Lekat Anak (Studi Kualitatif di Pondok Tahfidh Anak). Yogyakarta: UIN Sunan Kalijaga.
Sahid, R. (2011). Analisis Data Penelitian Kualitatif Model Miles dan Huberman. Semarang: UMS.
Satria, W. (2016). Eksistensi Pesantren dan Kontribusinya dalam Pendidikan Karakter. Jurnal Pendidikan Agama Islam, 179-210.
Suradi, A. (2018). Transformation Of Pesantren Traditions In Face The Globalization Era. Nadwa | Jurnal Pendidikan Islam, 27-37.
Syaharuddin, H. (2017). Problematika Manajemen Sumber Daya Manusia Pondok Pesantren (Studi pada Pondok Pesantren Darul Ulum Al-Fadholi Malang). Malang: Fakultas Psikologi UIN Malang.
Tan, C. (2014). Educative Tradition and Islamic Schools in Indonesia. Journal of Arabic and Islamic Studies, 47-62.
Yusuf, A. (2018). Problematika Pengembangan Kualitas Guru Madrasah Diniyah Raudlatul Muta'allimin Desa Semut Kec. Purwodadi Kab. Pasuruan. Malang: Pendidikan Agama Islam Fakultas Tarbiyah UIN Malang.
Zainal, S. d. (2016). Islamic Quality Education Management. Jakarta: PT Gramedia Pustaka Utama.
Zarkasyi, H. F. (2015). Modern Pondok Pesantren : Maintaining Tradition in Modern System. Tsaqafah, 223-248.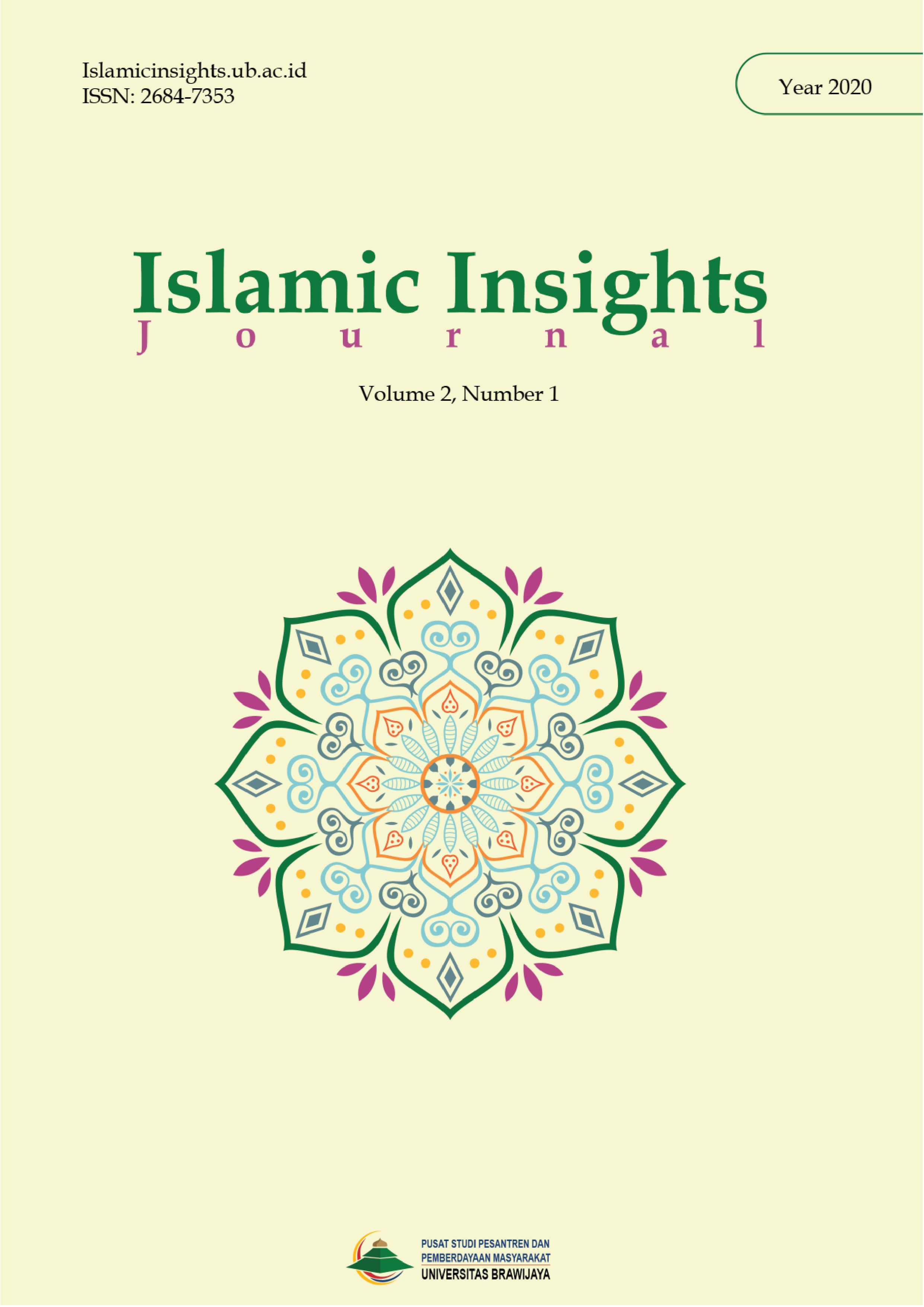 Downloads
License

This journal provides immediate open access to its content on the principle that making research freely available to the public supports a greater global exchange of knowledge. Benefits of open access for the author, include: Free access for all users worldwide. Authors retain copyright to their work. We hope that this policy will make the study of Islam will flourish and contribute to the better future of our society.
It is licensed under the Creative Commons Attribution-NonCommercial 4.0 International License.