Implementation of Peace Culture in Instilling Tolerance and Moderate Attitudes at Hubbul Qur'an Islamic Boarding School in Nogosari Village Rambipuji District Jember Regency
Abstract
Lately, there have often been situations of differences and debates that have occurred among the community such as violence and riots which have resulted in the birth of hatred for each other. Meanwhile on May 13, 2018 the involvement of children and women in suicide bombings in Surabaya gave birth to the assumption of women based on religion-based radicalism that could divide the peace and Student of the Jember State Islamic Institute (IAIN)schools are expected to become the main container and become a model for the community in tackling such situations and can instill values of tolerance and peace. The focus of this research is how to implement a culture of peace in pesantren in instilling tolerance and moderation. This research method uses a qualitative descriptive approach with interview and observation techniques. The results of this study indicate that the Hubbul Qur'aan Islamic boarding school in Nogosari Village promotes a pluralist attitude, tolerance to local culture and acceptance of social development.
Keywords: Implementation, Peace Culture, Tolerance and Moderate Attitude.
References
Al-Quran Surah Yusuf Ayat 99.
Haedari, Amin, dkk. 2004. Masa Depan Pesantren dalam Tantangan Modernitas dan Tantangan Kompleksitas Global, Jakarta: IRD Press.
Hiroko, Horikoshi. 1987. Kiai dan Perubahan Sosial, Jakarta: P3M.
Moleong, Lexy j. Metodologi Penelitian Kualitatif. (Bandung: Rosda.2007).
Raharjo M. Dawam, perkembagangan masyarakat dalam perspektif pesantren, pengantar dalam M. Dawam Raharjo (ed), Pergaulan Dunia Pesantren : Membangun dari Bawah (Jakarta : P3M,1985), 7.
Rahman, Hibban S.KonsepDasar Pendidikan Anak Usia Dini, Yogyakarta : PGTKI Press.2002.
Siradj, Said Aqil. Pesantren Masa Depan, Wacana Pemberdayaan dan Transformasi Pesantren (Bandung : Pustaka Hidayah, 1999), 202.
Soehadha, Moh. Metode Penelitian Sosial Kualitatif Untuk Studi Agama. (Yogyakarta: Suka Press.2012.
Sugiono, Metode Penelitian Kuantitatif Kualitatif dan R&D (Bandung: Alfabeta, 2014).
Wawancara dengan K Habibi Syahri selaku pengasuh pondok pesantren Hubbul Qur'an. Pada tanggal 15 November 2018.
Wawancara dengan Ustadz Fawaid selaku Ustadz di Pondok Pesantren Hubbul Qur'an pada 16 November 2018.
Wawancara dengan Ustadz Hamid selaku Ustadz di Pondok Pesantren Hubbul Qur'an pada 16 November 2018.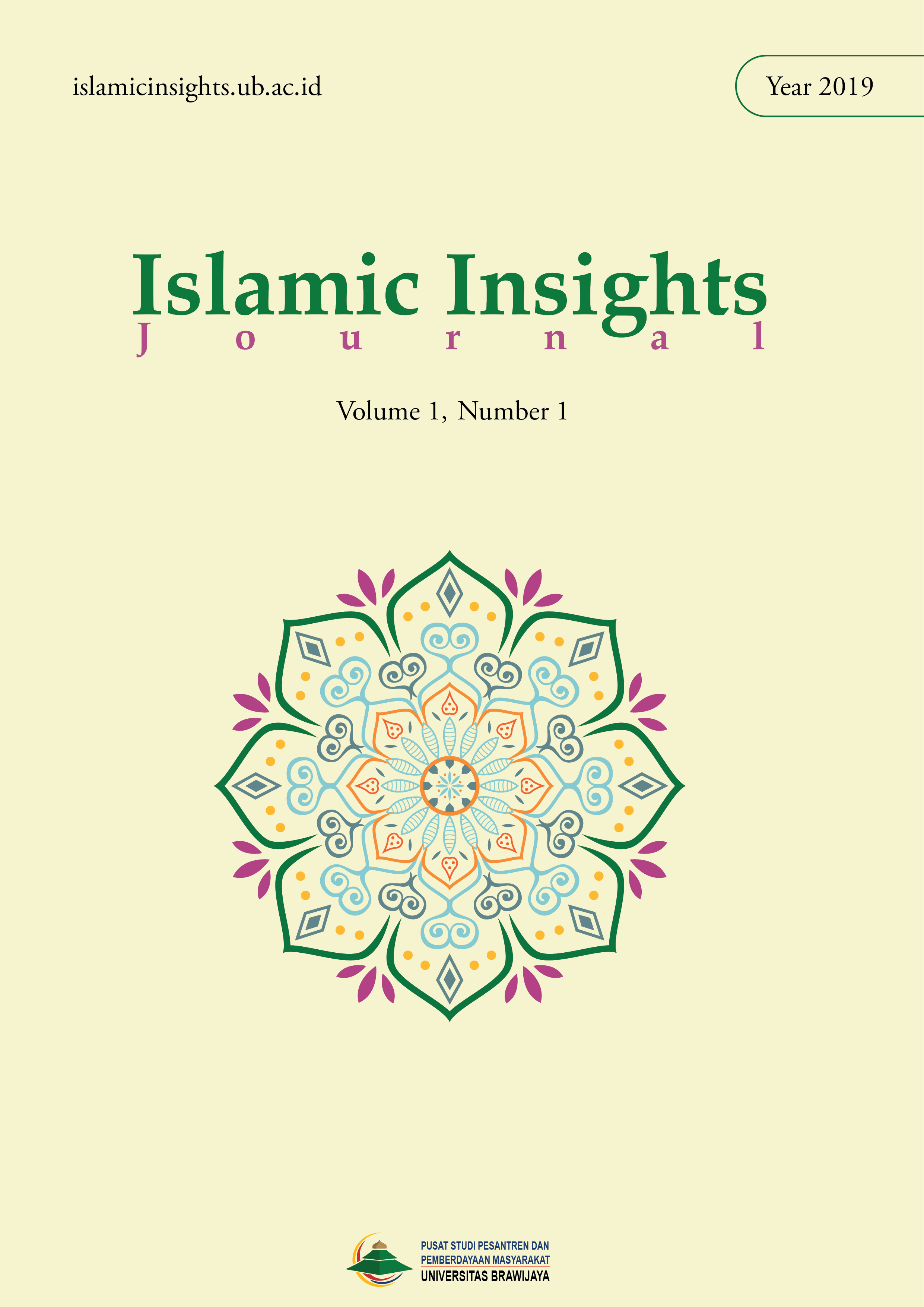 Downloads
License

This journal provides immediate open access to its content on the principle that making research freely available to the public supports a greater global exchange of knowledge. Benefits of open access for the author, include: Free access for all users worldwide. Authors retain copyright to their work. We hope that this policy will make the study of Islam will flourish and contribute to the better future of our society.
It is licensed under the Creative Commons Attribution-NonCommercial 4.0 International License.