Contemporary Pesantren (A Case Study of Pesantren Baitul Hikmah Yogyakarta)
Abstract
This article describes three points about Pesantren modernization development. First: pesantren as Islamic educational institution that has an old tradition in Indonesia has more diversification and differentiation today.  One of the forms of that diversification is pesantren becoming academic sub-culture that supports scientific works. Second: this category is very affecting the Kyai role as the leader of pesantren and having academic capacity and reputation at the same time at University in some certain discipline of science. The author takes Pesantren Baitul Hikmah in Yogyakarta as the sample. In this part, the author gives the description of Pesantren Baitul Hikmah's educational process, advantages, and its curriculum. Pesantren Baitul Hikmah has the advance in the field of interpretation of the Qur'an and Hermeneutic as its device. Third, the author attempts to use the significance of hermeneutic analysis as developed at the pesantren for developing interpretative religious research.
Keywords: Pesantren; Academic Sub-culture; Hermeneutics; Kyai
References
Abdullah, Taufik & Karim, Rusli (2004), Metodologi Penelitian Agama: Suatu Pengantar, Yogyakarta: Tiara Wacana.
Abdullah, Amin (et.al) (2002), "Mazhab†Jogja: Menggagas Paradigma Ushul Fiqh, Yogyakarta : Ar-Ruzz Press : Fakultas Syariah, IAIN Sunan Kalijaga.
Abdullah, Amin (et.al) (2007), Islamic Studies Dalam Paradigma Integrasi-Interkoneksi (Sebuah Antologi), Yogyakarta: Suka Press.
Abdullah, Amin (2012), Islamic Studies di Perguruan Tinggi: Pendekatan Integratif-Interkonektif, Yogyakarta: Pustaka Pelajar.
Ali, Mukti (1981), Beberapa Persoalan Agama Dewasa Ini, Jakarta: Rajawali Press.
Arifin, Ahmad Zainal (2015), "Transformation of Pesantren in Modern Java: Maintaining a Tradition in the Midst of More Diversified Islamic Educational System, dalam International Journal of Pesantren Studies, Vol 7, Number 2, 2015, hlm. 113-149.
Azra, Azyumardi (2004), The Origins of Islamic Reformism in Southeast Asia: Network of Malay-Indonesian and Middle Eastern 'Ulama in the Seventeenth and Eighteenth Centuries, Australia: Asian Studies Association of Australia, in association with Allen & Unwin and University of Hawai'i Press Honolulu.
Bruinessen, Martin Van (2015), Kitab Kuning, Pesantren dan Tarekat, Yogyakarta: Gading.
Gracia, Jorge. J.E. (1995), A Theory of Textuality: The Logic and Epistemology, New York: State University of New York Press.
Kersten, Carool (2017), Mengislamkan Indonesia: Sejarah Peradaban Islam di Nusantara, Tangerang: Penerbit Baca.
Kersten, Carool (2018), Berebut Wacana: Pergulatan Wacana Umat Islam Indonesia Era Reformasi, Jakarta: Mizan.
Kuntowijoyo (1993), Paradigma Islam: Interpretasi Untuk Aksi, Jakarta: Penerbit Mizan.
Latif, Yudi (2008), Indonesian Muslim: Intelligentsia and Power, Singapore: ISEAS Publishing.
Permata, Achmad Norma (ed.) (2000), Metodologi Studi Agama, Yogyakarta: Pustaka Pelajar.
Saeed, Abdullah (2006), Interpreting the Qur'an: Towards a Contemporary Approach, Canada: Routledge.
Setiawan, Asep (2016), "Hermeneutika al-Qur'an Mazhab Jogja: Telaah atas Teori Ma'na cum Maghza dalam Penafsiran al-Qur'an) dalam Jurnal Studi Ilmu-Ilmu al-Quran dan Hadisâ€, Vol. 17, No. 1, Januari 2016, 69-95.
Setyabudi, M Nur Prabowo & Hasibuan, Albar Adetary (2017), Pengantar Studi Etika Kontemporer: Teoritis dan Terapan, Malang: Universitas Brawijaya Press.
Steenbrink, Karel (1974), Pesantren, Madrasah, Sekolah: Pendidikan Islam dalam Kurun Modern, Jakarta: LP3ES.
Sadjali, Ahmad Fawaid (2003), "Jaringan Intelektual Pesantren di Era Keemasanâ€, dalam Mastuki & El-Saha, M. Ishom, Intelektualisme Pesantren: Potret Tokoh dan Cakrawala Pemikiran di Era Keemasan Pesantren, Jakarta: Diva Pustaka.
Shimmel, Annemarie (2010), "Islamic Studies in Germany: A Historical Overview†dalam Islamic Studies, Vol. 49, No. 3 (Autumn : 2010), pp. 401-410.
Syamsuddin, Sahiron (2017), Hermeneutika dan Pengembangan Ulumul Qur'an (Edisi Revisi dan Perluasan), Yogyakarta: Pesantren Nawesea Press & Baitul Hikmah Press
Yazid, Abu (2018), Paradigma Baru Pesantren: Menuju Pendidikan Islam Transformatif, Yogyakarta: IRCiSoD.
"Pesantren Nawesea, Khusus Santri Pascasarjanaâ€, Jumat 30 October 2009 12:02 WIB, di: https://republika.co.id/berita//no-channel/09/10/30/85742-pesantren-nawesea-khusus-santri-pascasarjana, diakses pada 24 September 2019 pukul 12,00
"Studi Alquran di Jerman†Republika Edisi Jumat, 17 September 2010 dan dipublikasikan dalam https://paisolo.wordpress.com/2010/09/19/al-quran-di-mata-orientalis/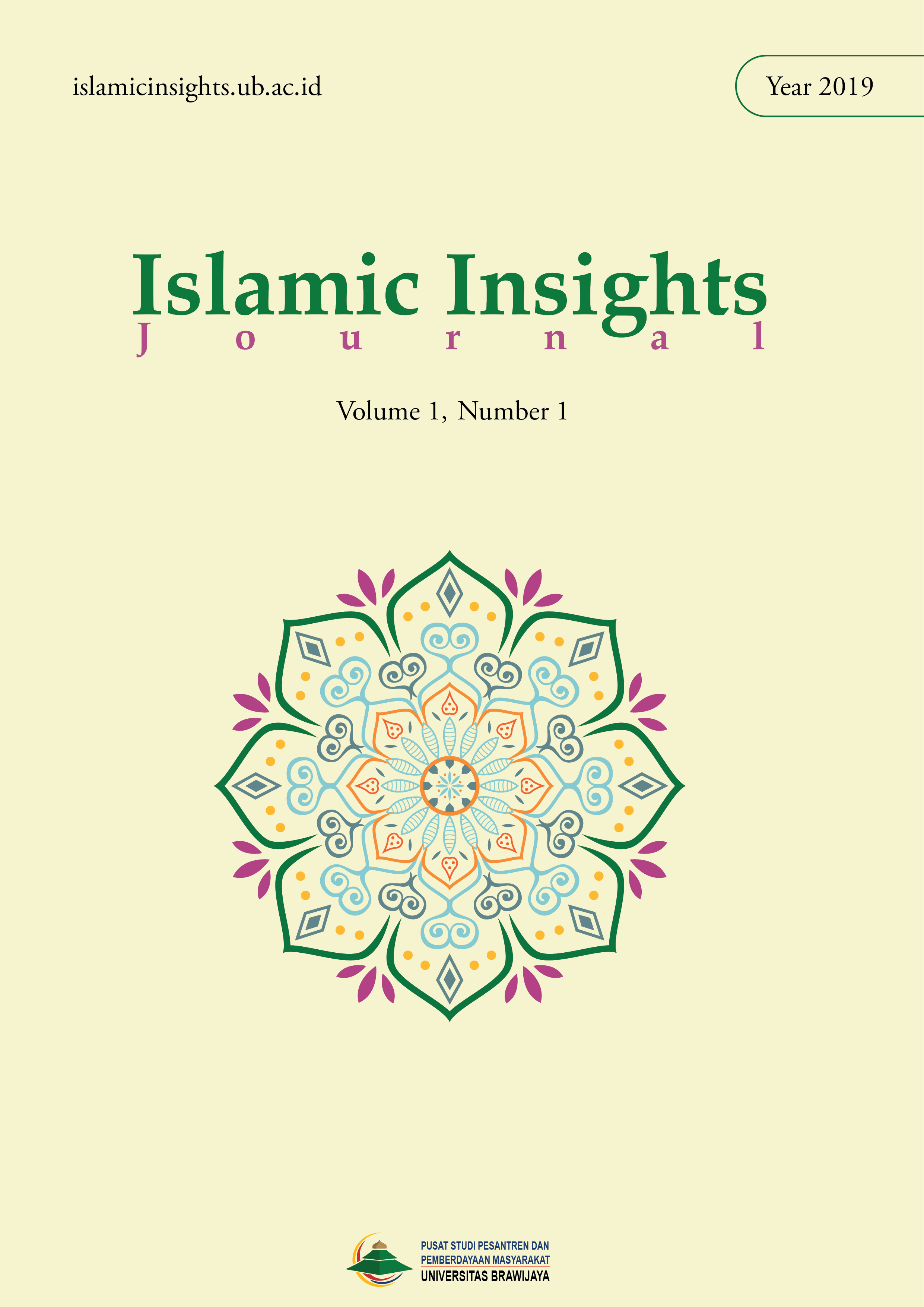 Downloads
License

This journal provides immediate open access to its content on the principle that making research freely available to the public supports a greater global exchange of knowledge. Benefits of open access for the author, include: Free access for all users worldwide. Authors retain copyright to their work. We hope that this policy will make the study of Islam will flourish and contribute to the better future of our society.
It is licensed under the Creative Commons Attribution-NonCommercial 4.0 International License.