Santri dan Nasionalisme
Abstract
This Paper clarifies the close connection between santri and nationalism. Asking the nationalism of santri it means forgetting the history of NKRI (Unitarian State of Indonesia). The history book of indonesia from colonial era or pre-independence era, independence era to post-independence era told the big contribution of santri in all era. Pesantren as the genuine institution of islamic education in indonesia which creates santri was built for educating indonesian resources. So, nationalism for santri as graduate of pesantren is contributes in various filelds of life in Indonesia.
Keywords: Santri, Nasionalism, Indonesia
References
Baso, Ahmad. Islam Pascakolonial: Perselingkuhan Agama, Kolonialisme dan liberalisme. Bandung: Mizan, 2005.
___________. Pesantren Studies 2a. Jakarta: Pustaka Afid, 2012.
___________. Pesantren Studies 2b. Jakarta: Pustaka Afid, 2012.
___________. Pesantren Studies 4a. Jakarta: Pustaka Afid, 2013.
Dhofier, Zamakhsari Dhofier, Tradisi Pesantren: Studi tentang pandangan Kyai. Jakarta: LP3ES, 1994.
Kohn, Hans. Nasionalisme, Arti dan Sejarahnya. Jakarta: Erlangga, 1984.
Ihsan, Nur Hadi. Pola Penyelenggaraan pondok pesantren mode.rn: profil pondok modern Darussalam gontor. Jakarta: Direktorat Pendidikan Keagamaan dan Pondok pesantren, DEPAG RI, 2001.
Smith, Anthony D. Nasionalisme: Teori, Ideologi, Sejarah. Jakarta: Erlangga, 2003
Steenbrink, Karel A.. Pesantren Madrasah Sekolah: Pendidikan Islam dalan kurun Modern. Jakarta: LP3ES, 1986.
Suhawi, Achmad. Gymnastik Politik Nasionalis Radikal
Wiryosukarto, Amir Hamzah dkk.. Biografi K.H. Imam Zarkasyi: Dari Gontor Merintis Pondok Modern. Ponorogo: Gontor Press, 1996.
Zuhri, Saifuddin. Berangkat dari pesantren. Jakarta: Gunung Agung, 1982.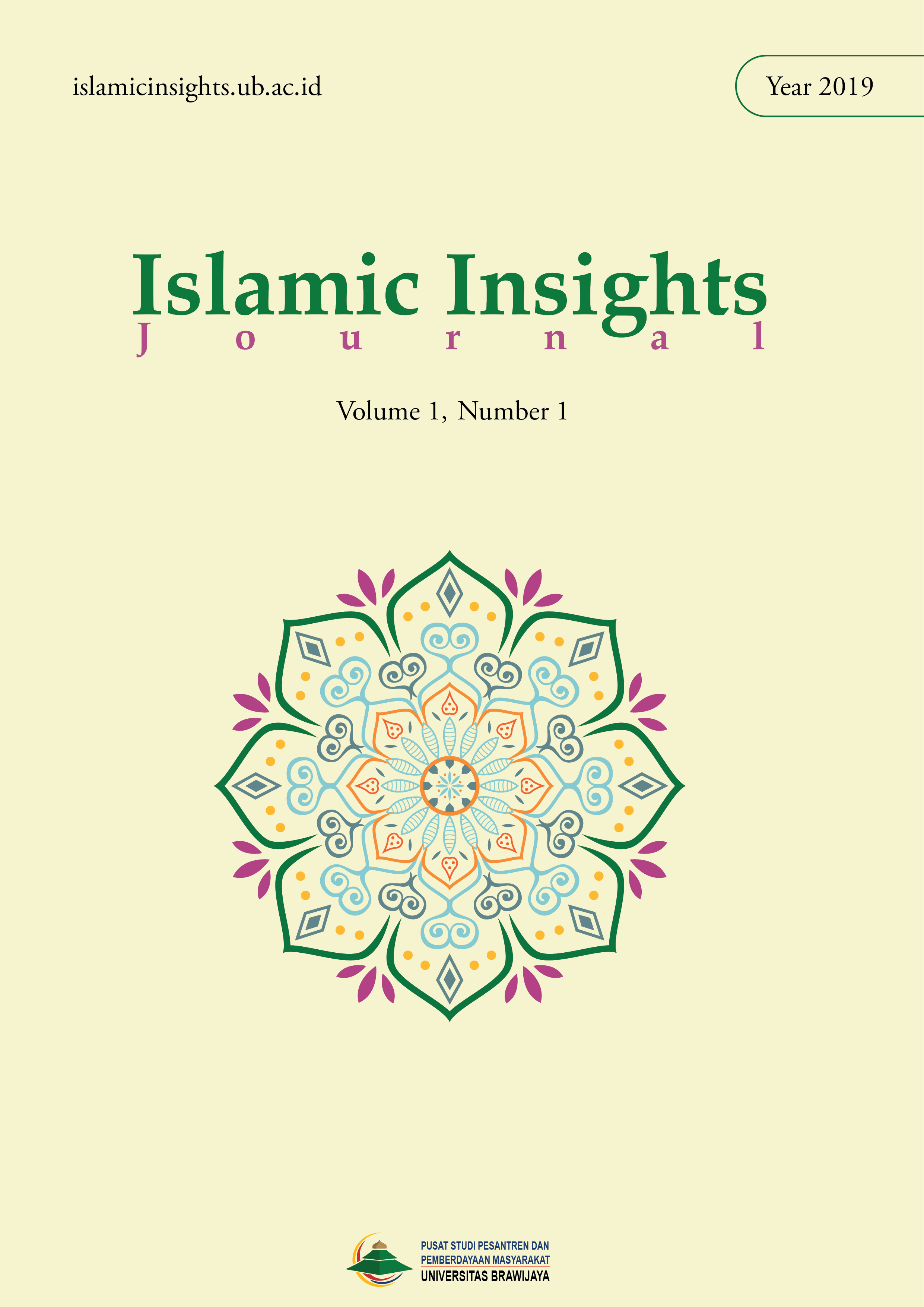 Downloads
License

This journal provides immediate open access to its content on the principle that making research freely available to the public supports a greater global exchange of knowledge. Benefits of open access for the author, include: Free access for all users worldwide. Authors retain copyright to their work. We hope that this policy will make the study of Islam will flourish and contribute to the better future of our society.
It is licensed under the Creative Commons Attribution-NonCommercial 4.0 International License.